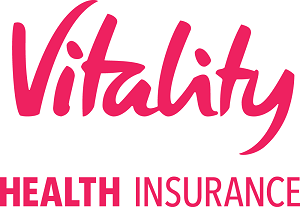 Private Medical Insurance
Your contractual offer of employment will confirm whether you have any entitlement to Private Medical Insurance cover, which will be based on specific jobgrades.
Private Medical Insurance helps cover the cost of private medical treatment for an illness or injury, giving you access to treatment by a specialist at a time and a hospital that suits you. This benefit is provided by Barratt in conjunction with VitalityHealth.
You can extend this cover for other members of your family but you will be responsible for the additional cost. To do this you will need to complete and return the Barratt PMI Change Form to your line manager.
This benefit will normally cover in and out-patient care, and may provide access to some specialist treatment and tests. For full details refer to your Vitality members guide which will have all the information you need, or ask your HR Department for policy information. Alternatively click here to view a policy summary, which must be viewed in conjunction with your member guide.
You can see the member guide here
Am I eligible to join the scheme?
You will have been notified in your contract of employment if you are eligible for this benefit, and the level of cover that is provided.
Payment for the scheme
Your employer pays a premium to VitalityHealth to enable you to be a member of the scheme.
The cost of the benefit is paid for entirely by your employer however, there may be a tax liability to you on the premium paid. As this type of benefit is considered a benefit in kind it will appear on your P11D form and you may have to pay tax on the premium that your employer has paid. The tax office will usually issue you with a new tax code to reclaim the monies through PAYE.
How to make a claim
Once you are a member of the scheme, you will need a referral from a GP in order to make a claim.
Vitality operate a Consultant Select process, also known as open referral, whereby instead of being referred to a named consultant, the GP simply gives the member an open referral to an unnamed consultant in a particular discipline of medicine. The member would then contact Vitality who will choose the best consultant for you, based entirely on your medical needs.
Please note that if the Consultant Select or open referral process is not followed eligible treatment may not be paid in full.
Claims can then be initiated in one of 3 ways:-

By contacting the New Claims Help Line at Vitality on 0345 279 8865 and quoting your membership number.
By submitting a claim online in the Member Zone 24 hours a day, 7 days a week or
Via the Vitality Virtual GP to book a private video consultation with a GP.
Find out more by visiting the Member Zone at https://member.vitality.co.uk or by accessing further information below:
Self Referral
You also have direct access to support, usually without the need to see a GP where you can access support for both physiotherapy and mental health treatment.
How it works
Instead of waiting to see your GP first, if you are worried or experiencing symptoms of either of these conditions you can contact Vitality via any of the steps above. Your needs will be assessed by the clinically led teams who will guide you through the referral process.
Further information can be accessed via the links below:
Physiotherapy and mental health info
For details of your own entitlement to Private Medical Insurance, please see your
offer of employment or separate scheme details which may have been sent to you.
If you have any queries please speak to your line manager.
What else do Vitality provide?
In addition to the core Private Medical Insurance cover, Vitality will also provide members with the following benefits:

access to a virtual GP
access to online Vitality Age and Health Check
discounted health screening, smoking cessation and weight loss services
discounted wearable devices and gym memberships
discounted Champneys stays and days.
The Vitality mobile app will be available to all employees covered under the policy
where employees will be able to:
undertake and see the results of the Vitality Health Check
get their Vitality Age
set and activate recommended goals
check-in via GPS to track time spent
calculate Vitality Points and
Interact and integrate with the latest device tracking programmes.
Please click here for further information on 'How to get started with Vitality' or visit the Member Zone at https://member.vitality.co.uk for more information and guidance on how to register.
Please note that should you sign up to Vitality Partner and Rewards benefit your limited personal data (not sensitive data) will be shared with Vitality Group office in South Africa, which is outside the EEA. However, Vitality Health have an agreement in place with their South Africa office which provides you with the same GDPR rights as if we were exchanging information within the EEA.
Peppy – Support through the Menopause
Are you experiencing menopausal symptoms that are impacting on your work? Vitality have partnered with Peppy to create Vitality Menopause Support, a dedicated menopause support service, including one-to-one support with menopause practitioners, vetted resources, app-based care and onward referral.
Peppy connects users to real-life menopause practitioners at the touch of a button, meaning users can access comprehensive and confidential menopause care whenever they need it. As a part of this support service, users will get:
Unlimited one-to-one instant messaging with a menopause practitioner
One-to-one video consultations with a menopause practitioner
Support with symptom management, plus physical and mental wellbeing
Peer support with practitioner-moderated group chat
Trustworthy, vetted links and resources
Weekly live broadcasts on a range of topics
Peppy's practitioners are trained to recognise symptoms that may require further treatment, and can refer members back to Vitality for onward care throughout their plan.
Additional Cancer Check discount from Check4Cancer
If you receive entitlement to Vitality Private Medical Insurance cover within your contract of employment, you are also eligible to receive a discount of up to 50% on 3 Check4Cancer cancer checks:
| Service | Corporate plan price |
| --- | --- |
| BowelCheck | £40.00 |
| MyBreastRisk | £147.50 |
| HPVCheck | £47.50 |
Please note that these checks are purchased by a one off payment directly with Vitality rather than being a salary deduction through the Company's salary sacrifice scheme.
Click here for further information and to elect to take out the benefit. (Note: please ensure that you have your Vitality membership number to hand).