Pod Point Electric Vehicle Charging
Barratt Developments PLC have teamed up with Pod Point to introduce our employees to a discounted comprehensive charging package to help them enjoy the full benefits of their plug-in hybrid or fully electric vehicle.
A Few Quick Facts:
A Pod Point can charge any plug-in vehicle on the road
It's typically 3 x faster than charging from a 3-pin plug
4.7/5 star average customer review of 15,000+ reviews
Pod Point will supply and install the hardware
3-year warranty as standard
Homecharging is the best method of charging full EV's and PHEV's. Drivers can start each day with a full battery
Driver Choices:
Drivers will have the choice between our smart tethered or smart universal unit, as shown below.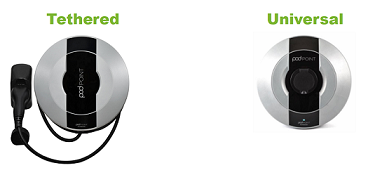 The only difference between the two is that tethered comes with a cable attached. Any charging cable which comes with your vehicle will fit our Universal unit.
Drivers will also have the choice between 3.6, 7 & 22kW. 22kW is only possible with properties with 3-phase power, which is rare in domestic properties in the UK. Thanks to the load balancing technology, Pod Point always recommended 7kW to customers.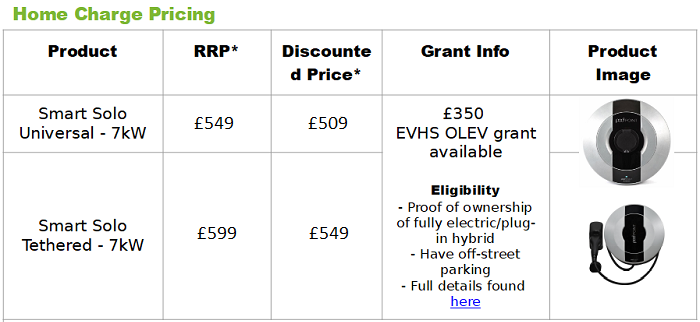 *Prices include VAT and assume OLEV EVHS eligibility (£350 grant) and standard installation eligibility.
I'm Interested, what do I do next?
If you have a Plug-in Hybrid or Fully Electric vehicle and want Pod Point to get in touch, simply follow the link below and enter your details.
https://info.pod-point.com/partners/
For the "Company name" field, please select Barratt Developments PLC.
For the "Unique Reference Number" field, please enter your Employee Number which can be found on your payslip.
I'm not quite ready to place an order but need some more information, what do I do?
If you've not yet got a plug-in vehicle, you have one on order or want to know more about the Home Charge product before you send Pod Point your details, take a look at the Home Charge section of the Pod Point website:
https://pod-point.com/solutions/driver/home-charging
What about Public Charging?
The Pod Point app is free to download and gives you access to a network of 3,000+ public charging points. There's no subscription fee and 80% of the chargers are free to use. To find your nearest Pod Point, follow the link below:
https://charge.pod-point.com/