My Health and Wellbeing
Our Health and Wellbeing statement
We are committed not only to improving performance in health and wellbeing but we are also committed to health promotion by encouraging the adoption of healthier lifestyles for our people.
This commitment is underpinned by the philosophy of self-help and individual responsibility within a corporate framework, promoting and supporting good practice to comply with legislation, addressing key workplace risks to health and encouraging a healthy lifestyle culture.
Voluntary Health Benefits Available through My Barratt Benefits:
As part of My Barratt Benefits we offer an extremely wide range of voluntary Health Benefits for all employees:

Barratt Group Pension and Life Assurance Scheme (salary sacrifice)
Bupa Healthcare Cash Plan
Bupa Dental Insurance Scheme
Bupa Health Information - a number of apps, health related tools, calculators and health videos available
Discounted Gym membership
My Active Discounts
Cycle2Work Scheme
Employee Assistance Programme (EAP)
Construction Worker Helpline
Health & Wellbeing Benefits offered as part of My Barratt Staff Shop:-

Discounted Personal Health Screenings
Discounted Eye tests and glasses/contact lenses
Discounted chiropractor services
Lifestyle Advice
Detailed health checks
Help to stop smoking and escape from nicotine addiction
Private Medical Insurance through UK Health Insurance
Help with Weight Loss
Shopping Discounts
eLearning Modules
We offer wide range of eLearning Modules which can be accessed through the My Learning section on Our Place.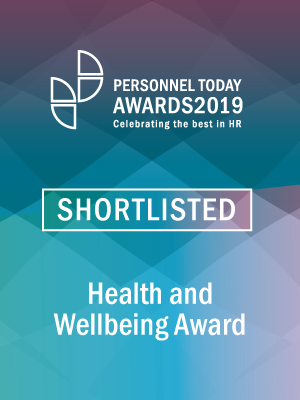 Health & Wellbeing Modules include:
Healthy eating at work
Be Active
Five ways to wellbeing
Dangers of sleep deprivation
Techniques to Relax
Stress Management
Reducing Stress through Time Management
Stress Management – Taking Care of Yourself
Stress Management – Stress Awareness comes first
Reducing Stress – Techniques to Relax
Reducing Stress – Mediation & Visualisation
De-stressing your Inner and Outer World

Health & Wellbeing Calendar 2019
Did you know you can also download free Mindfulness Apps such as Headspace, Calm, Aura, Stop, Breathe & Think and Insight Timer.