My Health and Wellbeing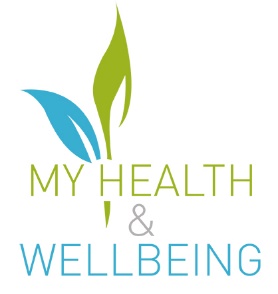 Our Health and Wellbeing statement
We are committed not only to improving performance in health and wellbeing but we are also committed to health promotion by encouraging the adoption of healthier lifestyles for our people.
This commitment is underpinned by the philosophy of self-help and individual responsibility within a corporate framework, promoting and supporting good practice to comply with legislation, addressing key workplace risks to health and encouraging a healthy lifestyle culture.
Health & Wellbeing during coronavirus

During these uncertain times, it's important that we continue to support each other so that our business can come out of this stronger together. This is why our HR team are sharing details of how we can all look after our physical, mental and financial health and wellbeing, with details of the support available for all employees.
The HR team create a weekly Health & Wellbeing and Online Learning flyer which outlines the support available for colleagues as well as sharing some online learning activities for all colleagues. Please look out for these on email.
You can also click here to link to our Group SHE Departments COVID-19 Documentation.
Seek Support
We know that sometimes it can be difficult to manage the pressures of life or you may just want to speak to someone to get advice or support on an everyday issue – whatever the need there is professional, confidential support and help available to you, and just some are detailed below:
Employee Assistance Programme: Our EAP providers, Unum LifeWorks, offer someone to talk to in confidence. You can call them freephone on 0800 048 2702 or access tools, information and links on their website (user id: unum password: lifeworks).
Construction Worker Helpline: A free, confidential service for construction workers and their 'living in household' dependents which offers support, advice and a guiding hand in times of need. Visit their website for further information or call them in confidence on freephone 0808 801 0372 (8am-8pm, 7 days a week).
Construction Industry Helpline: The Construction Industry Helpline is managed and funded by the Lighthouse Construction Industry Charity. Call 0345 605 1956. You can also download the free app. The app is aimed at construction workers who would like more information about how they can help themselves or if necessary, take the next step in seeking professional help.
Samaritans: Get in touch about anything that's troubling you, call free on 116 123 for 24/7 confidential support.
NHS Every Mind Matters: Access expert advice and practical tips to help you look after your mental health and wellbeing.
MIND: The charity are providing helpful information, tips and support for anyone who is worried about lockdown easing.
CRUSE bereavement care: A charity offering support, advice and information to children, young people and adults when someone dies. Their fantastic work helps enhance societies care of bereaved people. On their website, you can find help, guidance and information on grieving during isolation. The national free helpline number is 0808 808 1677.
BrightSky: A free to download mobile app, providing support and information to anyone who may be in an abusive relationship or those concerned about someone they know.
Financial Health & Wellbeing

Financial Education Provider, Close Brothers have released four short pre-recorded webinars with useful practical advice around financial wellbeing.
Health & Benefits Consultant Mercer, have provided "a guide to money in the time of coronavirus", which gives a clear explanation of things that you can do that may help you stay on top of your financial wellbeing. Remember if you are worried about your financial wellbeing then this in turn can have a huge effect on your mental and physical wellbeing.
Physical Health & Wellbeing

It is important that you keep up with some physical activity. Whether you are working from home, home schooling or finding things to keep you occupied, make sure you take time out to do some form of daily exercise.
Click here to try the NHS fitness studio, which has a variety of fitness videos from aerobic exercise to yoga and pilates.
Joe Wicks 'The Body Coach' is still offering free PE classes every day at 9am for you to join in with your children. He also offers a wide variety of challenges and exercise videos from low impact beginners to intense workouts for the more active of you.
Our partner, Vitality Health, are also offering some free workouts on their YouTube channel.
Make use of your daily exercise out of the house too, whether you run, walk or cycle. There are lots of apps available. The British Heart Foundation has a good choice of free running apps for all different levels of runners and for those who want to start running why not try the NHS couch to 5k.
Mental Health & Wellbeing

Everyone has mental health, just like everyone has physical health - sometimes it's good and sometimes it's poor. In the course of a lifetime, not all people will experience a mental illness, but everyone will struggle or have a challenge with their mental wellbeing (i.e. their mental health) just like we all have challenges with our physical wellbeing from time to time.
When we talk about mental health, we're talking about our mental wellbeing: our emotions, our thoughts and feelings, our ability to solve problems and overcome difficulties, our social connections, and our understanding of the world around us.
Please see below some information documents containing hints, tips and links:

Looking forward positivley

Supporting parents during lockdown

Be kind to yourself

Anxiety whilst in lockdown

Coping with Anxiety during COVID-19

Coronavirus home schooling Parent Blog May 2020
Our health partner, Vitality have provided a number of Mindfulness Webinars hosted by their Mental Health and Wellbeing specialist coach Henri Saha. Click on any link below to join at a time that is convenient for you:
Topic – Kindness
Click here to join Session
Topic – Confidence
Click here to join Session
Topic - Resilience
Click here to join Session
Topic - Wisdom
Click here to join Session
Topic - Happiness
Click here to join Session
Lifestyle
We have produced a Working from Home guide which aims to support employees working from home as we all get used to this new way of working. It reminds colleagues to take breaks throughout the day, enjoy regular exercise and ensure you're spending time with loved ones as this all has an impact on your mental health and overall health and wellbeing.

Barratt Home Working Guide
Voluntary Health Benefits Available through My Barratt Benefits:
As part of My Barratt Benefits we offer an extremely wide range of voluntary Health Benefits for all employees:

Barratt Group Pension and Life Assurance Scheme (salary sacrifice)
Bupa Healthcare Cash Plan
Bupa Dental Insurance Scheme
Bupa Health Information - a number of apps, health related tools, calculators and health videos available
Discounted Gym membership
My Active Discounts
Cycle2Work Scheme
Employee Assistance Programme (EAP)
Construction Worker Helpline
Health & Wellbeing Benefits offered as part of My Barratt Staff Shop:-

Discounted Personal Health Screenings
Discounted Eye tests and glasses/contact lenses
Discounted chiropractor services
Lifestyle Advice
Detailed health checks
Help to stop smoking and escape from nicotine addiction
Private Medical Insurance through UK Health Insurance
Help with Weight Loss
Shopping Discounts
eLearning Modules
We offer wide range of eLearning Modules which can be accessed through the My Learning section on Our Place.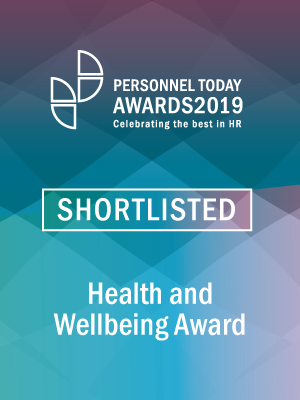 Health & Wellbeing Modules include:
Healthy eating at work
Be Active
Five ways to wellbeing
Dangers of sleep deprivation
Techniques to Relax
Stress Management
Reducing Stress through Time Management
Stress Management – Taking Care of Yourself
Stress Management – Stress Awareness comes first
Reducing Stress – Techniques to Relax
Reducing Stress – Mediation & Visualisation
De-stressing your Inner and Outer World
Did you know you can also download free Mindfulness Apps such as Headspace, Calm, Aura, Stop, Breathe & Think and Insight Timer.