My Health and Wellbeing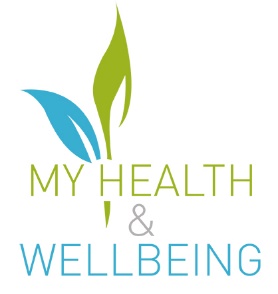 Our Health and Wellbeing statement
We are committed not only to improving performance in health and wellbeing but we are also committed to health promotion by encouraging the adoption of healthier lifestyles for our people.
This commitment is underpinned by the philosophy of self-help and individual responsibility within a corporate framework, promoting and supporting good practice to comply with legislation, addressing key workplace risks to health and encouraging a healthy lifestyle culture.
Health & Wellbeing during coronavirus

During these uncertain times, it's important that we continue to support each other so that our business can come out of this stronger together. This is why our HR team are sharing details of how we can all look after our physical, mental and financial health and wellbeing, with details of the support available for all employees.
The Group HR team create monthly Health & Wellbeing newsletters which outline the support available for colleagues as well as sharing some online learning activities for all colleagues. Access all of the newsletters online by clicking here.
You can also click here to link to our Group SHE Departments COVID-19 Documentation.
Mental Health First Aiders
As part of our ongoing improvements to assist our employees with their Mental Health, we would like to introduce our Mental Health First Aiders throughout the business. Their role as Mental Health First aiders is to support individuals, help to make their life at work easier, listen non-judgmentally, offer and encourage support, signpost people to professional help and to assist in a crisis. If you are concerned about yours or another employee's Mental Health then please contact any of the MH first aiders to discuss your concerns , we are here to help and assist you confidentially.

MHFA Poster May 2021
Seek Support
We know that sometimes it can be difficult to manage the pressures of life or you may just want to speak to someone to get advice or support on an everyday issue – whatever the need there is professional, confidential support and help available to you, and just some are detailed below:
Employee Assistance Programme: Our EAP providers, Unum LifeWorks, offer someone to talk to in confidence. You can call them freephone on 0800 048 2702 or access tools, information and links on their website (user id: unum password: lifeworks).
Construction Worker Helpline: A free, confidential service for construction workers and their 'living in household' dependents which offers support, advice and a guiding hand in times of need. Visit their website for further information or call them in confidence on freephone 0808 801 0372 (8am-8pm, 7 days a week).
Construction Industry Helpline: The Construction Industry Helpline is managed and funded by the Lighthouse Construction Industry Charity. Call 0345 605 1956. You can also download the free app. The app is aimed at construction workers who would like more information about how they can help themselves or if necessary, take the next step in seeking professional help.
Samaritans: Get in touch about anything that's troubling you, call free on 116 123 for 24/7 confidential support.
NHS Every Mind Matters: Access expert advice and practical tips to help you look after your mental health and wellbeing.
MIND: The charity are providing helpful information, tips and support for anyone who is worried about lockdown easing.
CRUSE bereavement care: A charity offering support, advice and information to children, young people and adults when someone dies. Their fantastic work helps enhance societies care of bereaved people. On their website, you can find help, guidance and information on grieving during isolation. The national free helpline number is 0808 808 1677.
BrightSky: A free to download mobile app, providing support and information to anyone who may be in an abusive relationship or those concerned about someone they know.
Macmillan: Macmillan provides the best possible support, information, advice and resources for everyone to find their best way through their cancer journey.
If you or someone you care about has been diagnosed with cancer, Macmillan are there to help.
If you need any help or advice, please contact the Macmillan Support Line on:
0808 808 00 00 8am – 8pm, every day or visit www.macmillan.org.uk
CALM: CALM is a charity which exists to prevent male suicide in the UK. They run a dedicated support line and online web chat for men who are experiencing emotional distress or are in crisis.
Shout: The UK's first 24/7 text service, free on all major mobile networks, for anyone in crisis at any time. It's a place to go if you are struggling and need immediate help.
Text 'SHOUT' 85258 and a texter will be put in touch with a trained Crisis Volunteer (CV) who will support via text.
The Money Advice Service: Supports people's money management, helping tackle problem debt and improve people's financial capability, plus free confidential advice.
Call 0800 138 7777 from Monday to Friday, 8am to 6pm
We are with you: Get free, confidential support with alcohol, drugs or mental health from one of our local services or online.
Alcoholics Anonymous: a fellowship of men and women who share their experience, strength and hope with each other that they may solve their common problem and help others to recover from alcoholism.
Narcotics Anonymous: a fellowship of men and women for whom drugs had become a major problem. We are recovering addicts who meet regularly to help each other stay clean.
FRANK: Find out everything you need to know about drugs, their effects and the law. Talk to Frank for facts, support and advice on drugs and alcohol.
Gamblers Anonymous: This site offers various aids for the compulsive gambler including a forum, a chat room, literature and a meeting finder.
Financial Health & Wellbeing

Financial Education Provider, Close Brothers have released four short pre-recorded webinars with useful practical advice around financial wellbeing.
Health & Benefits Consultant Mercer, have provided "a guide to money in the time of coronavirus", which gives a clear explanation of things that you can do that may help you stay on top of your financial wellbeing. Remember if you are worried about your financial wellbeing then this in turn can have a huge effect on your mental and physical wellbeing.
Physical Health & Wellbeing

It is important that you keep up with some physical activity. Whether you are working from home, home schooling or finding things to keep you occupied, make sure you take time out to do some form of daily exercise.
Click here to try the NHS fitness studio, which has a variety of fitness videos from aerobic exercise to yoga and pilates.
Joe Wicks 'The Body Coach' is still offering free PE classes every day at 9am for you to join in with your children. He also offers a wide variety of challenges and exercise videos from low impact beginners to intense workouts for the more active of you.
Our partner, Vitality Health, are also offering some free workouts on their YouTube channel.
Make use of your daily exercise out of the house too, whether you run, walk or cycle. There are lots of apps available. The British Heart Foundation has a good choice of free running apps for all different levels of runners and for those who want to start running why not try the NHS couch to 5k.
Physical Activity
More of us are cycling as part of our daily exercise. As part of My Barratt Benefits we offer two Cycle to Work Schemes (Cyclescheme and Cycle2Work). It's quick and easy to join any of the Schemes and you'll save at least 32% on the cost of a new bike and spread the cost over 12 months. Click here for information on how to follow Covid-19 advice on your bike. You can also access Tips for Solitary Cycling and Safe Family Cycling.
Did you know that through My Active Discounts you could save on health, sport and fitness products:
Fitness clothing & accessories from big sports brands and unique independent suppliers
Nutritional supplements
Healthy food deliveries
Home Gym Equipment
Fitness trackers and more
Remember – your physical health and wellbeing is not just achieved through exercise. A number of factors will help you to keep your physical wellbeing on track:
Ensure that you have some form of exercise / get active every day
Drink in moderation
Eat a well balance diet
Stay hydrated - instead drink plenty of water or decaffeinated drinks
Get a good night's sleep - Turn your bedroom into a sanctuary of peace and tranquillity
Diet, Nutrition and Staying Hydrated
Most people think that what you eat and drink only has an impact on your physical health however there are strong links between what we eat and how we feel, for example caffeine and sugar has an immediate effect. Eating a balanced diet has long lasting effects on your mental health and keeps your brain functioning well.
If you do drink regularly or frequently (most weeks), then the following guidelines apply to you:
To keep health risks from alcohol to a low level, it is safest not to drink more than 14 units a week on a regular basis (1 pint of beer/larger is approximately 2.3 Units and a small glass of wine 2.1 units)
Drink sensibly and have 2 to 3 consecutive days off alcohol each week
If you are concerned about yours or others frequent drinking then
click here
for further information.
For further information and guidance on eating and drinking healthily click here and to view the wellbeing & nutrition podcast by the Mental Health Foundation click here. NHS Eat Well also offer online help with dietary advice.
Sleep
Sleep is as important to our health as eating, drinking and breathing. It allows our bodies to repair themselves and our brains to consolidate our memories and process information. Poor sleep is linked to physical problems such as a weakened immune system and mental health problems such as anxiety and depression. Click here to view/download the Mental Health Foundation free guide on 'How to sleep better'.
The NHS recommends 8 hours sleep per night – the average adult in the UK sleeps for 6 hours 19 minutes which is 1 hour 41 minutes less than the recommended amount. The average person is getting 614 hours (25.6 days) less sleep than they should do each year. Insufficient sleep can lead to:
Increased blood pressure
Weight gain
Type 2 diabetes
Reduction in cancer-fighting cells
Heart disease
Increased risk of stroke
Anxiety and depression
Build-up of a toxic protein linked to Alzheimer's disease
Many of us may be finding sleeping well a challenge at the moment so we have some tips below to assist you in getting better night's sleep:
Keep regular sleep hours: Going to bed when you feel tired and getting up at roughly the same time each days helps teach your body to sleep better. You should try to avoid napping where possible as this could impact your sleeping pattern.
Create a restful environment: Dark, quiet and cool environments generally make it easier to fall asleep and stay asleep.
Confront sleeplessness: If you're lying awake unable to sleep, don't force it. Get up and do something relaxing for a bit, and return to bed when you feel sleepier.
Write down your worries: If you often lie awake worrying about tomorrow, set aside some time before bed to make a list for the next day. This can help put your mind at rest.
Put down the pick-me-ups: Caffeine and alcohol can stop you falling asleep and prevent a deep sleep. Try to cut down on alcohol and avoid caffeine close to bedtime.
Try a sleep app: Apps like Sleepio or Calm can help with meditation and sleep.
If you have trouble sleeping the NHS have some simple steps you can try.
If you are still concerned about the amount and quality of sleep you are having, and the effects it is having on other aspects of your life, you should speak to your GP, who will be able to help and provide further guidance and support.
Mental Health & Wellbeing

Everyone has mental health, just like everyone has physical health - sometimes it's good and sometimes it's poor. In the course of a lifetime, not all people will experience a mental illness, but everyone will struggle or have a challenge with their mental wellbeing (i.e. their mental health) just like we all have challenges with our physical wellbeing from time to time.
When we talk about mental health, we're talking about our mental wellbeing: our emotions, our thoughts and feelings, our ability to solve problems and overcome difficulties, our social connections, and our understanding of the world around us.
Please see below some information documents containing hints, tips and links:

Looking forward positivley

Supporting parents during lockdown

Be kind to yourself

Anxiety whilst in lockdown

Coping with Anxiety during COVID-19

Coronavirus home schooling Parent Blog May 2020
Our health partner, Vitality have provided a number of Mindfulness Webinars hosted by their Mental Health and Wellbeing specialist coach Henri Saha. Click on any link below to join at a time that is convenient for you:
Topic – Kindness
Click here to join Session
Topic – Confidence
Click here to join Session
Topic - Resilience
Click here to join Session
Topic - Wisdom
Click here to join Session
Topic - Happiness
Click here to join Session
Lifestyle
We have produced a Working from Home guide which aims to support employees working from home as we all get used to this new way of working. It reminds colleagues to take breaks throughout the day, enjoy regular exercise and ensure you're spending time with loved ones as this all has an impact on your mental health and overall health and wellbeing.

Barratt Home Working Guide
Voluntary Health Benefits Available through My Barratt Benefits:
As part of My Barratt Benefits we offer an extremely wide range of voluntary Health Benefits for all employees:

Barratt Group Pension and Life Assurance Scheme (salary sacrifice)
Bupa Healthcare Cash Plan
Bupa Dental Insurance Scheme
Bupa Health Information - a number of apps, health related tools, calculators and health videos available
Discounted Gym membership
My Active Discounts
Cycle2Work Scheme
Employee Assistance Programme (EAP)
Construction Worker Helpline
Health & Wellbeing Benefits offered as part of My Barratt Staff Shop:-

Discounted Personal Health Screenings
Discounted Eye tests and glasses/contact lenses
Discounted chiropractor services
Lifestyle Advice
Detailed health checks
Help to stop smoking and escape from nicotine addiction
Private Medical Insurance through UK Health Insurance
Help with Weight Loss
Shopping Discounts
eLearning Modules
We offer wide range of eLearning Modules which can be accessed through the My Learning section on Our Place.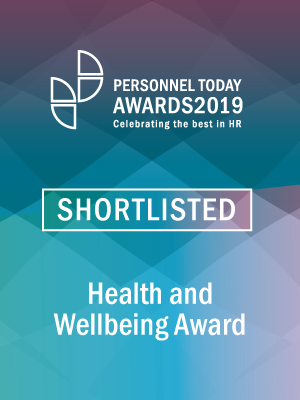 Health & Wellbeing Modules include:
Healthy eating at work
Be Active
Five ways to wellbeing
Dangers of sleep deprivation
Techniques to Relax
Stress Management
Reducing Stress through Time Management
Stress Management – Taking Care of Yourself
Stress Management – Stress Awareness comes first
Reducing Stress – Techniques to Relax
Reducing Stress – Mediation & Visualisation
De-stressing your Inner and Outer World
Did you know you can also download free Mindfulness Apps such as Headspace, Calm, Aura, Stop, Breathe & Think and Insight Timer.